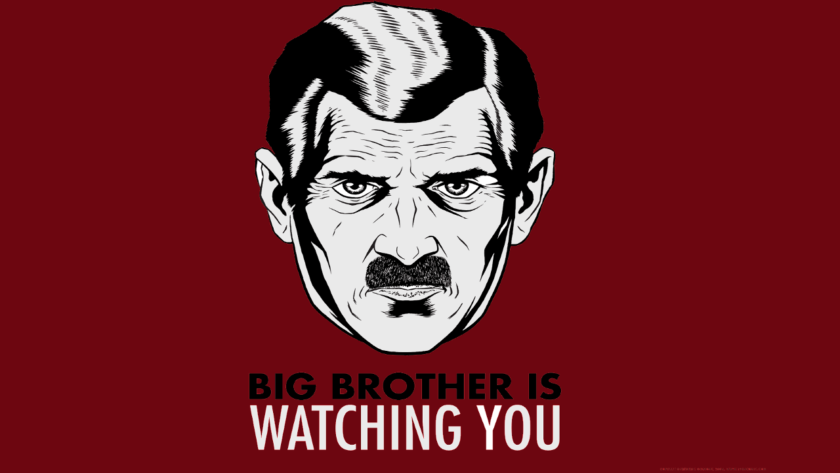 The Ministry of Trans Truth
The language of transgenderism is designed to silence dissent.
I'm fascinated by the way that concepts apparently arise from nowhere, take hold in the popular imagination, then become naturalised and beyond question.
One such idea is that individuals can be 'born in the wrong body', so that men can be women. Since there is no scientific evidence, neuroscientific or otherwise, that an unambiguously biological male can in fact be female, how can society have arrived at a stage where people who question the claim 'trans women are women' are routinely labelled Nazis, bigots and transphobes?
A new nomenclature has arisen which bifurcates women into two groups, 'cis' (biological women) and 'trans'. This performs a linguistic sleight of hand that enables the idea that some men can actually be women. But no matter how cultivated their 'feminine' outward appearance, 'trans women' (as opposed to transsexuals) have penises.
The concept that 'trans women' are women, and that we must believe this is so because they affirm it, is further translated into the idea that 'trans women' are even more oppressed by the patriarchy than their 'cis' sisters. Progressives routinely turn with vitriol on women who challenge this newly minted 'Truth', labelling them 'trans-exclusionary radical feminists' (TERFs), no matter how moderate, thoughtful, or indeed trans-friendly those women are.
This new definition of womanhood is having bizarre effects on our political institutions. The Labour Party now admits men who identify as women on to all-women shortlists, without any necessity for a gender-recognition certificate. A number of these men have successfully applied to the Jo Cox Women in Leadership programme.
Then there's the misogyny. Labour continues to support Lily Madigan in the role of women's officer for Rochester and Strood, despite his bullying of gender-critical feminists and other women. One of his latest Twitter missives states that TERFs 'can go fuck themselves', and he is allowed to say this with impunity not only by the party but by Twitter itself